The Beatles Wiki
From Beatles Wiki - Interviews, Music, Beatles Quotes
Feb 2, 2009
Listen to 10-minute version of "Revolution 1" on the "Never Get Out of the Boat" blog »
Oct 23, 2009: Review & Analysis of the Beatles Remasters
James N. Perlman's detailed analysis of the audio quality and musicality of the new mono and stereo Beatles remasters is a must read. Check it out....
Sept 28, 2009: Lucy O'Donnell Vodder, the "Lucy" in Julian's drawing, dies from Lupus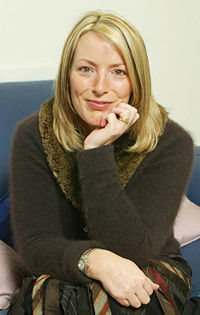 From
TheStar.com
:
LONDON – Lucy Vodden, who provided the inspiration for the Beatles' classic song "Lucy in the Sky with Diamonds", has died after a long battle with lupus. She was 46.
Her death was announced today by St. Thomas' Hospital in London, where she had been treated for the chronic disease for more than five years, and by her husband, Ross Vodden. Britain's Press Association said she died last Tuesday. Hospital officials said they could not confirm the day of her death.
Article on Julian's & Lucy's friendship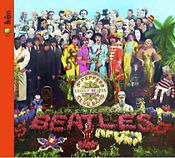 Beatles Remasters are (sort of) available!
Individually, the CDs are available, but the box sets are currently out of stock. You can order at Amazon (the albums, stereo box set, and mono box set) and Amazon.co.uk (the albums and box sets).
We're looking for Beatle fans who can write!
If you'd like to become a contributor to this new Beatles wiki, we'd love to hear from you. We need folks who are mildly tech savvy (can work in the Wiki format), can write well, and love the Beatles, particularly the obscure. A splendid time is guaranteed for all!
Currently, this is a moderated wiki, and in order to become an editor/contributor, you'll need to request registration. Create an account.
We can help folks with the technical aspects of contributing to this wiki.
A word about the individual song pages
The approach is to have, on each song's main page, quotes from the Beatles (including George Martin, as well as other directly involved with the song at time), about the specific song, as well as the "infobox" (cribbed from Wikipedia), and the best-quality video available for that song.
We will be adding separate pages for each song for comment, interpretation, etc.
We hope there are some Beatles fans out there who'd like to be a part of this project.
Cheers!
External Links